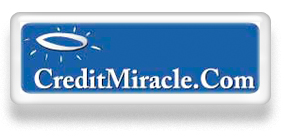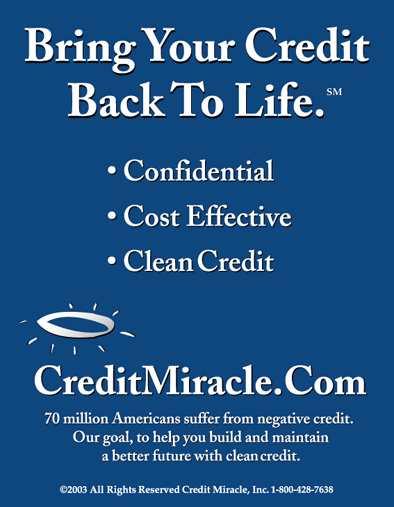 Credit Miracle is a place to recover from credit damage caused by identity theft, job loss, divorce, bad luck or a catastrophic medical event or natural disasters that left your credit dinged or destroyed. Life happens and sometimes things just get out of your control. That's when you need a Miracle and over 70 million Americans just like you suffer from events that left their credit score below a healthy level.
 At CreditMiracle.com our goal is to help you rebuild and maintain a better brighter credit future. One with healthy good clean credit for when you need it… So if you feel like your Credit is on life support and You need a Miracle
contact us at CreditMiracle.com We Bring Your Credit Back To Life!
Copy Right All Rights Reserved 2018-2019 Carlson Partners, Inc.